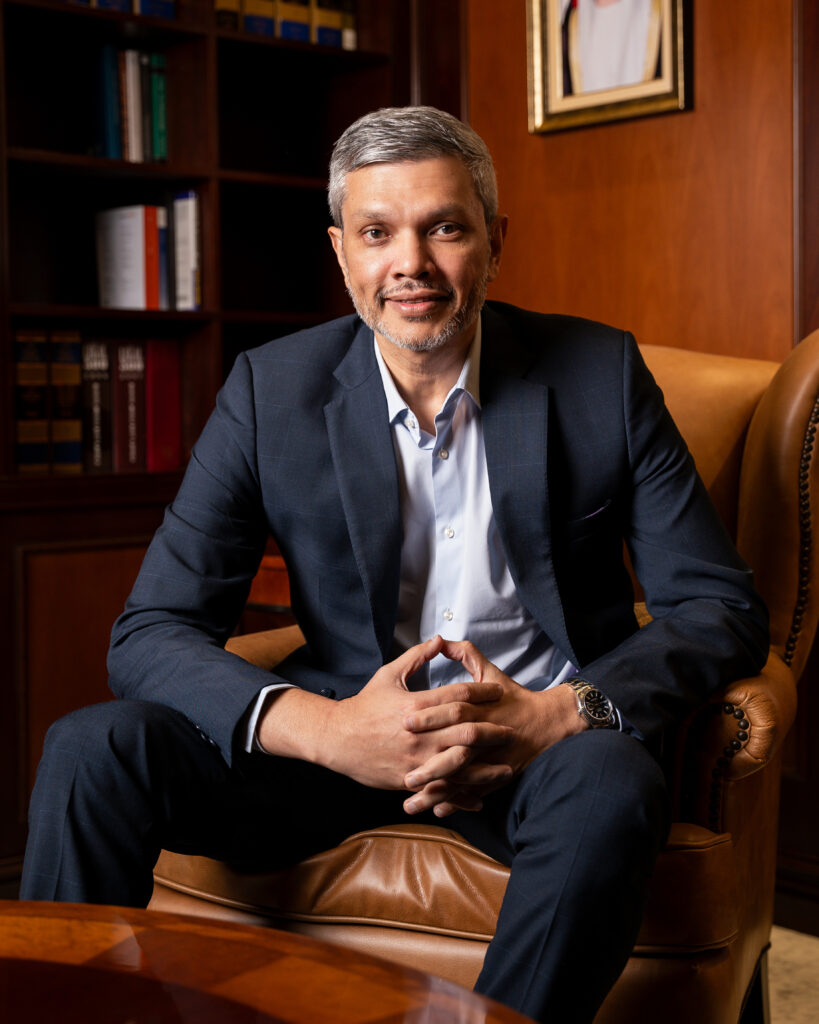 Lead Counsel (Sin.,DIFC)Int'L Arbitration
Sadique was admitted to the Singapore Bar in 2000. He possesses full Rights of Audience before several distinguished international courts, including the Singapore Supreme Court, Dubai International Financial Centre Courts (Part II), Abu Dhabi Global Markets Courts, the Singapore International Commercial Courts, and the Astana International Financial Centre Courts.
With over 23 years of experience as a seasoned commercial litigator, Sadique had the privilege of representing a diverse and prestigious clientele, including industry giants like Ernst & Young, Carrefour, China Construction, Downer EDI and Five Hotels as well as various public-listed organisations and Fortune 500 companies.
Sadique specialises in complex commercial disputes, particularly high-value construction and hotel management disputes, with a strong focus on international arbitration and litigation.
King's Counsels describe Sadique as "an A grade litigator", "technically excellent", "always thinking 3 moves ahead", having "a sharp focus on the underlying commercial issues" and "highly effective in dealing with any strengths or weaknesses in the dispute".
His extensive experience spans various sectors and stakeholders, including developers/owners, main contractors/subcontractors, engineering firms, and law firms. Sadique's expertise extends to arbitrations under various international arbitration rules, including ICC, LCIA, SIAC, DIAC, and ADDCAC, across multiple arbitration seats.
Sadique has a unique perspective as a former general counsel of state-owned and large organizations. This background equips Sadique with valuable insights into the challenges and requirements of in-house legal teams.